Art Galeries and Frame Shops For Sale: Complete Galleries and Frame Shops
We buy & Sell pre-owned art galleries and frame shops. We will help you sell your art galleries and frame shops.
Do you have Questions? Feel free to call our office at 330-405-9421 or email us at info@skylinepictures.com
Section 6:Art Galleries and Frame Shops for Sale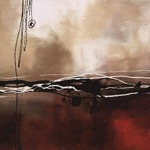 AGFS-4 Fine Art Gallery Website Domain Name
Price $ 3,000
Link for Website: www.fineartonsale.com
" From the seller: ....full function of shopping cart with custom framing application, I wish to transfer the domain with full license."
"Website Features: "
Shopping Features
Sell anything – products, services, even downloads (e-goods)

Search options - flyout and expanding categories menu, product map and sitemap, comprehensive product search and filters, suggestions and corrections during typing

Product viewing – product comparisons, large image product viewing, product reviews and ratings, out-of-stock messages, customer reviews, comprehensive product search

User-friendly shopping– wish list, saved cart sessions, printable product pages, printable invoices

Personalized greetings for return visitors

Special pricing and promotions – customizable banner ads, discount coupons, gift certificates, quantity discounts, wholesale pricing, special offers
Shopping cart options - mini-cart viewable on any page, editable product options on cart page

Multiple checkout options - traditional, express, fast lane and one page checkout

Customer management – memberships, second address line for user profiles, customer accounts and order history, password reminder

Order management –account pages, order history, order tracking, modify placed orders, create new orders
Vendor options – one mall/multiple vendors, minimum order amounts and separate shipping rates for vendors
Gift registries

Customer reviews include customer verification and allow other customers to rate the helpfulness of reviews
Catalog Management Features
Unlimited category nesting

Products can be assigned to multiple categories

Thumbnail images for categories

Product thumbnail generator with sharpness filter

Mass product editing

Members-only categories

Bestsellers

"Featured Products" and "Related Products" lists

Up-selling and cross-selling
"On Sale" and "New Arrivals" lists
Auto currency conversion

Configurable smart search with "stop words" filter

Unlimited product options/variants/properties with optional price modifiers

Unlimited custom input fields for products

Multiple pricing options based on membership level or type of customer

HTML-enriched product descriptions

Unlimited number of product images
Product configurator for selling composite products
Shipping & Tax Features
Real-time USPS, FedEx and UPS shipping calculation

Unlimited number of custom-defined delivery methods

Flat rate, weight, order total and per-item based shipping

Different weight limits for different delivery methods

Mark-ups for real-time shipping

Designate select products as "free shipping" products

Promotional "free shipping" coupons

Shipment/fulfillment staff zone

Ability to define handling/freight charges

Handle international, domestic and local shipping

Restrict shipping by location

Support for downloadable goods (e-goods)

Customizable tax calculation

Product-specific taxes

Taxes & shipping fees depending on client's location

"Tax exempt" feature

GST/PST (Canadian tax system)

Integration with Canada Post

DHL (Airborne) ShipIt API

Integration with Australia Post

Shipping Label Generator for USPS and UPS

Printable shipping labels
Please Call AIM Enterprises, Inc. at 330-405-4521 for more information.
This website if out of California
Albert-CA-1-31-13/477
Return to Art Galleries and Frame Shops Main Page
We Accept: Visa/MasterCard/Discover/Debit/Certified Check or Money Order
Produced By: A.I.M. Enterprises, Inc. phone: 330-405-9421
(c) Copyright 2014 All rights in all media reserved.
Fine Art Gallery Frame Shop Website Domain Name Weblink For Sale, Complete Local Website Domain Names for Sale, For Sale Complete Art Galleries and Frame Shop Shops, Akron Area, AIM Enterprises Sell Art Galleries and Frame Shops 330-405-9421