Dealer / Distributor of: Computerized Mat Cutters
New Framing Equipment: Mat Cutter, Glass Cutter, Multi Material Cutter, Computerized Mat Cutters, CMC
We also buy & sell pre-owned picture framing equipment. We will help you sell your used framing equipment.
Do you have Questions? Feel free to our office at 216-663-7400, M-F, 10AM-5PM EST or Email us at info@skylinepictures.com
If you are looking for any Valiani Brand not appearing in our catalog, call us for catalog or further information.
Section 3: Computerized Mat Cutters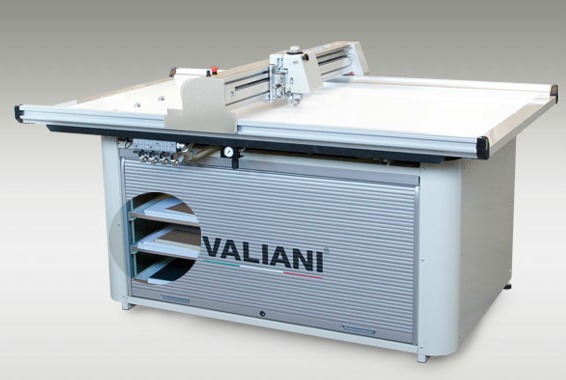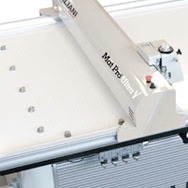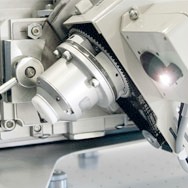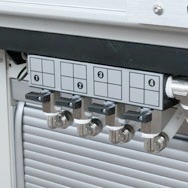 CMC-3 Valiani Mat - Pro Ultra V CMC Mat Cutter
The Valiani 'V' series comes to enlarge the wide range of cutting machines that continues Valiani's international reputation for manufacturing high quality machinery.
The large vacuum table workspace, combined with a new clamping system, not only provides incomparable working flexibility over a wide range of materials but also provides the user with unparalleled accuracies to meet today's production challenges.

The Mat Pro Ultra V is the first and only machine that combines all the features of the existing computerised mountboard cutting equipment with a flatbed cutting plotter.

The Mat Pro Ultra V has been designed with the aim of increasing the production capabilities of small-medium sized businesses whose target is to own a machine that can also handle foldable and rigid materials used for packaging and product displays.


The Mat Pro Ultra V can be used effectively on mount board and on a wide range of packaging and display materials;

Mountboard; Corrugated board; Rigid material such as vinyl, Forex®, PVC, polycarbonate; Corrugated plastic; Foam board, Gator board.

The Mat Pro Ultra V is also equipped with a camera for crop mark detection. This device, in combination with optional additional software, allows the end user to perform contour cutting or creasing on pre-printed materials.

With nearly 40 years experience in constructing cutting machines, and with thousands of CMC's sold all over the world, the new Mat Pro Ultra is going to be the first choice for many customers. The vacuum aluminium bed, the high resolution stepper motors, the new heavy duty rails, the increased working speed and the widest range of tools make it the most sophisticated and desirable machine on the market.
Machine is available with optional multi-material storage base (stores sheets up to 820mm x 1220mm / 32" x 48")
Innovative Pneumatic Clamping System: Innovative pneumatic clamping system with fold-away pins. The Mat Pro Ultra V guarantees very low-cost usage and is almost maintenance free. 2. Multiple vacuum zones to assure positive retention of materials at any given point on the table.
HD Camera: High resolution camera for crop mark detection.
Independent Vacuum Zones: Extremely reliable rotary vane vacuum pump (oil-free and air-cooled) working through a selection of four independent work areas.
$ Call for Pricing
CH-VAL-8-5-13
330-405-9421, M-F, 10AM-5PM EST
Return to Computerized Mat Cutters
We Accept: Visa/MasterCard/Discover/Debit/Certified Check or Money Order
Produced By: A.I.M. Enterprises, Inc. Phone: 330-405-9421
(c) Copyright 2013 All rights in all media reserved.
Valiani Mat-Pro Ultra V CMC Computerized Mat Cutter for Cutting Mat Boards, Valiani Brand CMC Computerized Mat Cutter, Computerized Mat Cutter, Valiani CMC Computerized Mat Cutter, Information on How to Use a Computerized Mat Cutter, Directions to Use a Computerized Mat Cutter, Computerized Mat Cutter Repair Center, Buy New Framing Frame Shop Equipment Store, Website to Sell Selling List Your Framing Equipment, AIM Enterprises Inc Dealer Distributor Supplier of Framing Equipment, Buy New Framing Frame Shop Equipment Store, Selling Sell Your Framing Equipment, AIM Enterprises Inc Dealer Distributor Supplier of Framing Equipment AIM Enterprises Inc Dealer Distributor Supplier of Used Framing Equipment Buy Used Framing Frame Shop Equipment Store, Selling Sell Your Framing Equipment, AIM Enterprises Inc Dealer Distributor Supplier of Used Framing Equipment Phone 216-663-7400