Used Framing Equipment: Mat Cutters, Moulding Cutting & Joining Equipment, Mounting Presses, Hand Tools
We buy & Sell pre-owned picture framing equipment. We will help you sell your used framing equipment, and help you save on equipment that you may need.
Do you have Questions? Feel free to our office at 330-405-9421 or email us at info@skylinepictures.com
Section 8: Edgebanders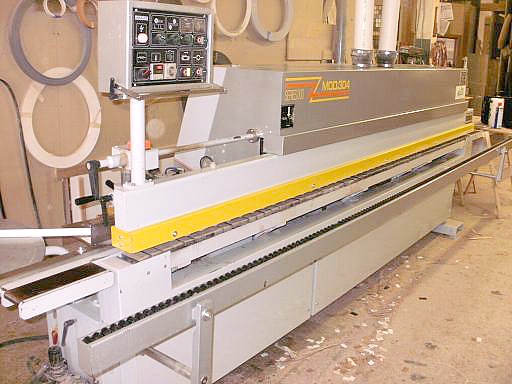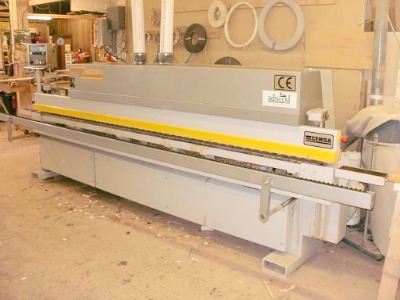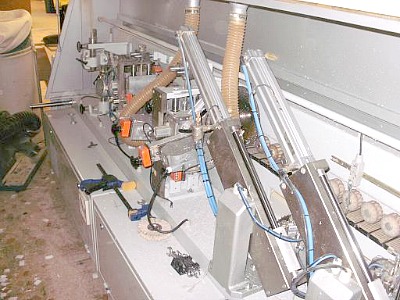 UFE-E802 Cehisa Model 304 Automatic Edge Bander
This unit is in Good Condition.
Serial # 1138, Manufactured in 2002
Cehisa model 304 automatic edgebander, 3-phase 230 volts 27amps, hot melt glue pot, 3-roll pressure section, glue roller, 2-motor end trim station, 2-motor tilting flush trim station, profile scraping station, 2-motor buffing station, adjustable panel support, owner's manual, overhead electrical console, in good condition, ATFS.
Price $ 12,500
This item can be picked up in Massachusetts or shipped by a freight company for an additional fee.
Jenny-MA-9-21-12/736
Return to Edgebanders Main Page
We Accept: Visa/MasterCard/Discover/Debit/Certified Check or Money Order
Produced By: A.I.M. Enterprises, Inc. phone: 330-405-9421
(c) Copyright 2012 All rights in all media reserved.
Cehisa Model 304 Automatic Edgebander, Used Production Woodworking Machines, Woodworking Shop Equipment for Sale, Pre-Owned Woodworking Machinery, Used Woodworking Equipment Store, Selling Sell Your Woodworking Shop Equipment, Buy Used Equipment, Discount Wood Working Equipment, AIM Enterprises Inc Dealer Distributor Supplier of Used Machinery Equipment