Used Framing Equipment: Mat Cutters, Moulding Cutting & Joining Equipment, Mounting Presses, Hand Tools
We buy & Sell pre-owned picture framing equipment. We will help you sell your used framing equipment, and help you save on equipment that you may need.
Do you have Questions? Feel free to our office at 330-405-9421 or email us at info@skylinepictures.com
Section 8: Edgebanders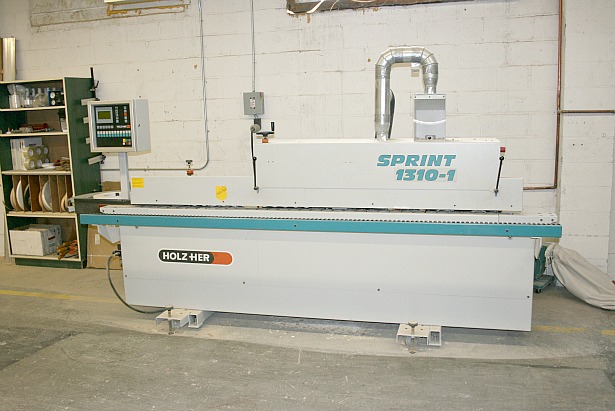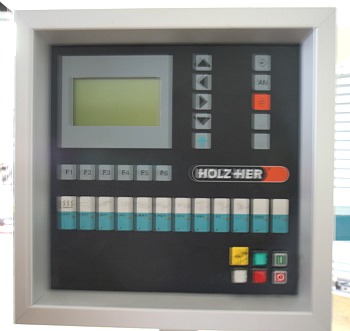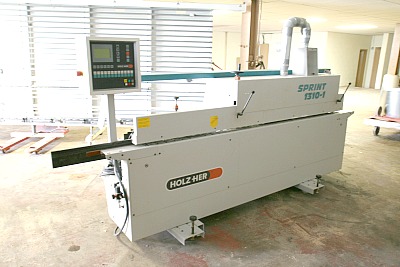 UFE-E803 Holz-her 1310 Edgebander
This unit is in Very Good Condition.
Manufacturer's Information:
Holz Her Edge Bander - Holz Her 1310 Edge Bander

Up to 3mm (7/64") Edge thickness capacity

Automatic coil and strip feed magazine with heavy duty guillotine for 3mm PVC

Single motor End Trimming Unit - chamfers 0 to 10°, 9000 RPM

Universal Top & Bottom Fine Trim Unit - (2) 1 HP motors, bevels 0 to 15°; 18,000 RPM

Open station for Scraping Unit

Top and Bottom Buffing Unit - (2) 0.3 HP motors, 1620 RPM

Single Feed Speed - 26 Feet per minute

PLC for easy setup and program storage. Includes PCS (Pneumatic Changeover System) on End Trimmer with control function at control panel

Blast Nozzle on Flush Trim Station

Includes used set of tooling and buffing wheels
Price $23,500
This item can be picked up in Pennsylvania or shipped by a freight company for an additional fee.
Albert-PA-11-2-12/790
Return to Edgebanders Main Page
We Accept: Visa/MasterCard/Discover/Debit/Certified Check or Money Order
Produced By: A.I.M. Enterprises, Inc. phone: 330-405-9421
(c) Copyright 2011 All rights in all media reserved.
Holz-her Holzher 1310 Edgebander, Edgebander, Used Holzher 1310-6 Edgebander, Craigslist Holz-her, 1310-6, challenger, Standard, Holzher Edgebander, Ebay Holzher Edgebander, Used Production Woodworking Machines, Woodworking Shop Equipment for Sale, Pre-Owned Woodworking Machinery, Used Woodworking Equipment Store, Selling Sell Your Woodworking Shop Equipment, Buy Used Equipment, Discount Wood Working Equipment, AIM Enterprises Inc Dealer Distributor Supplier of Used Machinery Equipment