Used Framing Equipment: Mat Cutters, Moulding Cutting & Joining Equipment, Mounting Presses, Hand Tools, Print Bins, Racks, Rounder
We buy & sell pre-owned picture framing equipment. We also help you to sell your used framing equipment, and help you save on equipment that you may need. All Items are sold "As Is". Although we strives get obtain the best information from the seller, AIM is not responsible from inaccuracies provided to us by seller. It is the responsibility of the buyer to crosscheck information with seller or manufacturer regarding descriptions that appear in this catalog.
Do you have Questions? Feel free to our office at 330-405-9421, M-F, 10AM-5PM EST or Email us at info@skylinepictures.com
Section 4: Art Frame Shop / Photography Equipment / Woodworking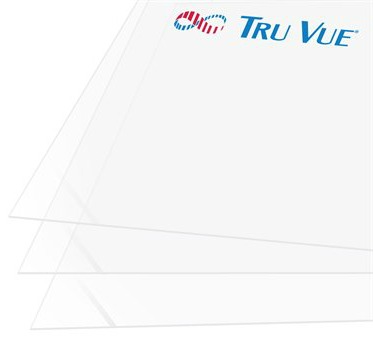 UFE-621 TRU VUE Glass
We are currently waiting on waiting of this glass, the glass pictured is from the manufacturer.
These items come in cases. There are 6 lites to a case.
Inventory:
Glass, Reflection Control TRU VUE
Various size (s) with retail price. Make Offer
32x40 (6) 166.00 for 3 3 case of 32x40" (6 lites to a case)
24x30(20) 150.00 for 4
14x18 (29) 88.00
11x14 (47) 38.00 for 10
$ Call for Pricing
This item can be picked up in Ohio or shipped for an additional fee by Freight. Shipping is not the $6.50 default on the order page.
John-OH-5-3-13/949
Return to Frame Shop Equipment Page #43
We Accept: Visa/MasterCard/Discover/Debit/Certified Check or Money Order
Produced By: A.I.M. Enterprises, Inc. phone: 330-405-9421
(c) Copyright 2013 All rights in all media reserved.
Reflection Control TRU VUE Glass for Framing, TRU VUE Glass in Quantity, Discounted Wholesale Art Framing Matboard Mat Board Foam Core Foamcore, Assorted Color Specs Matboard in Bulk, Reflection Control TRU VUE Glass for Framing, Craigslist Ebay Art Matboard Foamcore, Closeout Matboard Art Materials, Artist Framers Picture Frame Materials Wholesalers Distributors, Picture Frame Material Matboard Direct From Factory, Cheap Bulk Quality Art Frame Matboard