Dealer / Distributor of: Canvas Stretchers
New Framing Equipment: Mat Cutters, Moulding Cutting & Joining Equipment, Mounting Presses, Hand Tools
We also buy & sell pre-owned picture framing equipment. We will help you sell your used framing equipment.
Do you have Questions? Feel free to our office at 330-405-9421, M-F, 10AM-5PM EST or Email us at info@skylinepictures.com
Section 2: Frame Moulding Cutting & Joining Equipment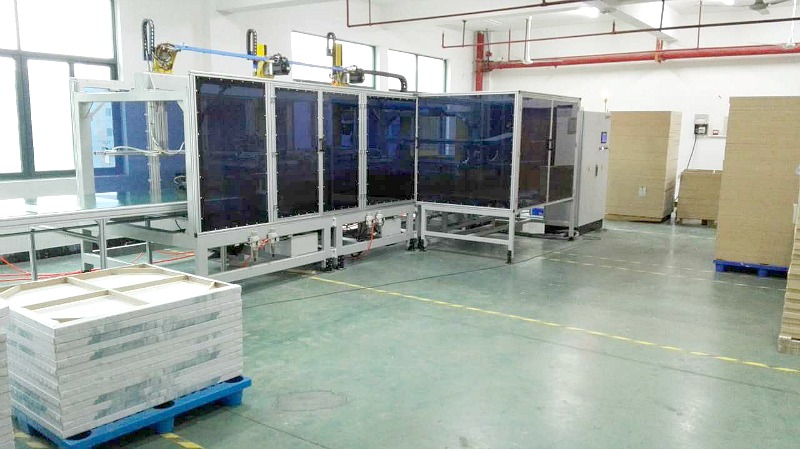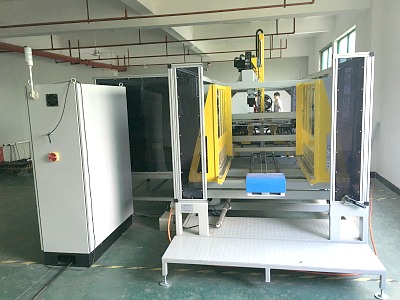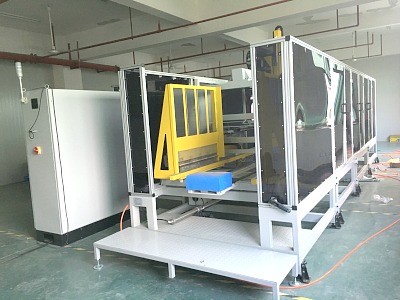 NFE-606 Automatic Canvas Stretching Machine
This model get the frame and also the canvas on transmitting belt and stack. Only when the nails finish, canvas finish on stack, then machine need to stop. No operator needed, only one supervisor could take care dozens of machines one time, only for load stack material.
Machine size 6.5 x 3.3 x 2.5m.
$ Call for Pricing
Daniel-CHN-8-10-16
330-405-9421, M-F, 10AM-5PM EST
Return to New Canvas Stretchers
We Accept: Visa/MasterCard/Discover/Debit/Certified Check or Money Order
Produced By: A.I.M. Enterprises, Inc. phone: 330-405-9421
(c) Copyright 2016 All rights in all media reserved.
Automatic Canvas Stretcher Stretching Machine, Framing Equipment for Frame Shops Art Galleries, Information on How to Use a cold mount Vacuum Press, Directions to Use a Hot Mount Press, Vacuum Press Repair Center, Buy New Framing Frame Shop Equipment Store, Website to Sell Selling List Your Framing Equipment, AIM Enterprises Inc Dealer Distributor Supplier of Framing Equipment