Used Store Coolers and Freezers
We buy & sell pre-owned store coolers and freezers. All Items are sold "As Is". Although we strives get obtain the best information from the seller, AIM is not responsible for inaccuracies provided to us by seller. It is the responsibility of the buyer to crosscheck information with seller or manufacturer regarding descriptions that appear in this catalog.
Do you have Questions? Feel free to our office at 330-405-9421, M-F, 10AM-5PM EST or Email us at info@skylinepictures.com
Section 12: Store Coolers and Freezers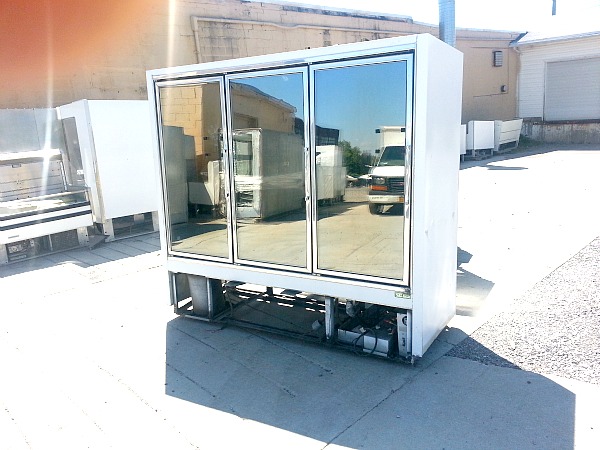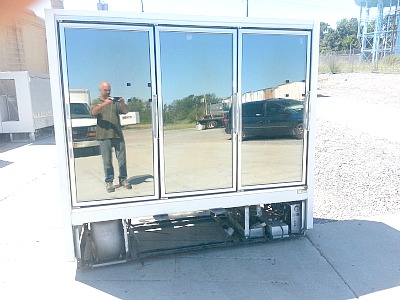 SCF-6 3 Door ZeroZone Freezer with Bottom Mounted Compressor
This unit is in Good Condition.
$ Call for Pricing
This item can be picked up in or shipped for an additional fee by freight company. Shipping is not the $6.50 default on the order page.
8/14/12
Return to Store Coolers and Freezers Main Page
We Accept: Visa/MasterCard/Discover/Debit/Certified Check or Money Order
Produced By: A.I.M. Enterprises, Inc. phone: 330-405-9421
(c) Copyright 2012 All rights in all media reserved.
3 Door ZeroZone Freezer with Bottom Mounted Compressor, Sliding Doors, Store Refrigerated Units Coolers, Used Restaurant Retail Grocery Store Supermarket Refrigeration Equipment, Walk In Cooler Coolers, Open Case coolers, Walk-In Commercial Retail Freezer Freezers, Dairy Coolers, Refrigerated Cabinets Display Cases Refrigeration units, Reach In Coolers, Air Curtain Merchandisers, Open Air Merchandises, Produce Coolers, Ice Merchandisers, Box Coolers Freezer, Nationwide Store liquidation services on used coolers, used freezers, Manufacturers McCray, Streeter, Universal Nolan, Lozier, Bev Air, True, Master-bilt, Coldelite, Puffer Hubbard, Hussman, Revco, Aqua Vent, Trauslen, Tyler, Colorpoint, Continental, Victory, Used Refrigeration Compressor Compressors, condensers, evaporators, and used restaurant equipment